Macworld/iWorld 2013 took place last week. In case you're unfamiliar, this is an annual trade show and conference for users of Apple's Mac and iOS products. It's a ton of fun, and one of the highlight of the week is the party thrown by The Mac Observer and Back Beat Media called Cirque du Mac.
This year marked the 10th Cirque du Mac event, earning it the moniker Cirque du Mac X. See what we did there?
Anyway, I really look forward to it. Not only is it the biggest party of the week, it's not a schmooze event like most trade show parties. People aren't there to network, they're there to have a great time. In recent years, we've had a trapeze artist doing an aerial silk act. For many years, we've had a face painter and henna tattoo artist who dresses up in the most amazingly awesome costumes.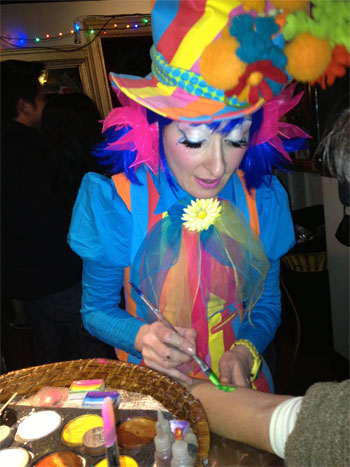 How Cool Is That?
Photo courtesy of Amanda Pearson