Well, I'm no longer a virgin—I have received my first official rejection letter. She was nice about it, and everything; we aren't a good fit. Plus, I evidently have cooties (see below).
And with that, I can now probably call myself a real writer. I have joined the hallowed ranks of, well…every would-be writer who has been told no.
As I blogged last week, this was my first query letter to an agent. Getting an agent is a long slog, and I'm moving on to the next set of query letters this week. Wish me luck!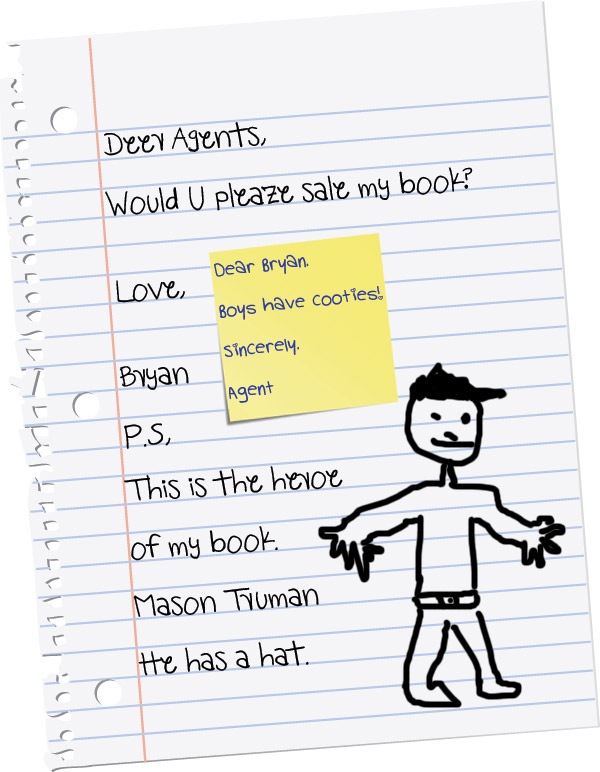 Image made with additional help from Shutterstock.