I haven't made a post in a few days, mainly because I didn't have a lot to specifically say. As I was trying to think of what to write about, I realized I should rip off John Martellaro, my friend and colleague at The Mac Observer.
He does something called Particle Debris, a weekly column where he throws in whatever he came across throughout the week that didn't warrant a standalone article. I think I'll call mine…Scatter Shot. That'll do for now, at least. I can't promise to do it weekly, but periodically seems doable.
Quadrophenia on Blu-ray by Criterion
I have been waiting for this since I learned what the Criterion Collection was! The company announced it was releasing Quadrophenia last month, and I immediately ordered the Blu-ray version. It shipped a couple of days ago. Man, oh man, but I can NOT wait!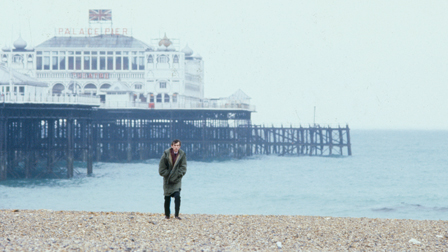 If you aren't familiar with it, Quadrophenia the album was The Who's second rock opera and Pete Townshend's efforts to bid goodbye to the Mod movement that had been instrumental to The Who's early success. It tells the story of Jimmy, a Mod struggling to understand who he was and where he fit in the world.
Spoiler alert: He bids adieu to the Mod movement in a symbolic effort for Pete to say, "Oy! Modism is dead! Move Along!
Of course, the album actually birthed a resurgence of Mods after its release in 1973, and an even bigger resurgence in 1979, when it was made into a movie by director Franc Roddam. It has that "special" 70's UK production quality, and that, plus the esoteric English themes of Mods and Rockers, made it less accessible to an American audience. I love it, though. I also still have my parka and my Vespa, so that should tell you something.
I haven't received the Blu-ray copy yet, but I'll probably post more about it after I've had a chance to see it.
Jay Kristoff and Stormdancer
Jay Kristoff is one awesome dude. Stormdancer, his first book drops on September 18th in the U.S. I haven't read Stormdancer yet, but I am looking forward to it because his blog is so incredibly well-written. He's funny, witty, and has a great turn of phrase. If his fiction is a third as good as his blog, it will be great.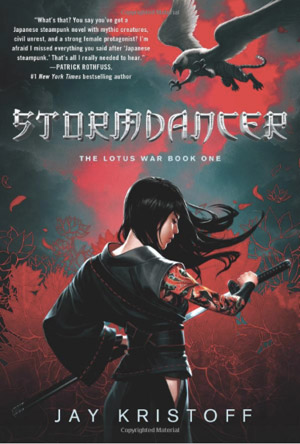 I mention him today because I recently corresponded with him, and that exchange left me even more impressed with him than I was already.
So, preorder Stormdancer. It's being billed as a dystopian Japanese-inspired Steampunk Fantasy. That's right, Japanese steampunk. Hell yeah! It's listed for pre-order on Amazon and Apple's iBooks.
GoodReads
I finally signed up for GoodReads. You're welcome to friend me up there. I've been meaning to invest some time there for years, and finally did. The first thing that I realized is that this might help with the discovery process that I think is missing when shopping at Amazon or Apple's iBooks, which is my preferred ebook platform.
As good as the reading experience is on an iPad, the discovery process of shopping sucks. I wish there was a way to combine brick and mortar book stores with ebooks, but I don't see the economics working.
Note to Barnes & Noble: If I could walk into a B&N location and get a Nook version with my printed version, you'd once again get my reading dollars.
Agents
Still shopping for an agent and working on my second book. Nothing new to report there.