Have you watched Top Gear? There's two versions—the original is a BBC show featuring three brits as hosts, but the History Channel (of all networks) is broadcasting a U.S. version based on the original with three American hosts. I really enjoy both shows, but there's something bugging me about the U.S. one, namely: what's with all the cheating?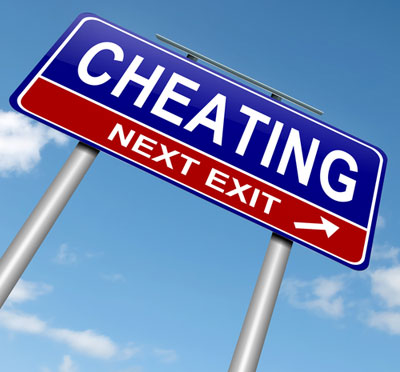 In case you're not familiar with the franchise(s), Top Gear is a show about cars. Three men do mostly manly things with, to, and in cars. They race them, they destroy them, and they test them. They praise the good and lament the bad, they marvel at the new technologies and reminisce about the way things used to be.
In the UK version, they frequently look for new and creative ways to destroy caravans (campers to us Yanks), and they test celebrities by having them do laps in a "reasonably priced car" that is far more entertaining than it might sound. Hosts Jeremy Clarkson, Richard Hammond and James May are also given brutal or hilarious—sometimes both—challenges by the producers. Endurance tests, or tests with ridiculous limitations, speed tests, that sort of thing.
In the U.S., hosts Tanner Foust, Adam Ferrara, and Rutledge Wood also host celebrities in a segment called "Big Star, Small Car." It's a little less entertaining for some reason, but it's still fun. They also undergo similar adventures in the form of producer challenges, though more of those challenges appear to involve modifying their cars in some way. Whatever, it's a lot of fun.
The BBC version of the show is a very big deal in the UK, and they routinely get to drive around in and test some very expensive cars. So far, the History Channel's show has less expensive cars, but again, it's still a ton of fun.
Part of the key to both shows is the interaction of the hosts. All six of these men clearly like each other (or are great actors), and more importantly, they clearly love cars. They tease each other, they play jokes on each other, and they all have great timing when interacting with one another—the editing is also terrific for both series.
But one thing I've noticed is that Tanner, Rutledge, and Adam cheat. Frequently and casually. I'm talking about the producer challenges—the set up being that whoever wins the challenge gets to do something cool, fun, or otherwise awesome. In the course of undertaking these challenges, one or more of these three men cheat.
For instance, in "One Tank" (season 3), the three hosts are challenged to drive from Portland, OR, to San Francisco, CA, on only one tank of gas, no filling up. In that episode, Adam Ferrara shows up with a huge truck. It gets terrible mileage, but it has a huge gas tank. It also has an auxiliary tank in the bed. Some might consider that creative thinking, or maybe stretching the letter of the challenge, but that's just for starters.
In "First Cars," Adam and Tanner put 40 pounds of cat litter in the trunk of Rutledge's car when he goes into a store to lower his mileage. In "Police Cars," the boys are testing next generation police cars and one of the tests includes having to drive an obstacle course while eating donuts. Tanner cheats by throwing his donut out the window rather than eating it.
In another episode, they're testing older cars by seeing how straight they drive without steering. They had to get up to a certain speed and take their hands off the wheel and drive between a bunch stuff. Rutledge cheats by steering with his knee.
In "Covered Wagons," the boys are challenged to transport livestock, and Adam shows up without his pig and claims he just let it go on the side of the road because he couldn't stand the smell. Now, it's possible the production crew took care of the pig off camera, but since they didn't even show him doing the deed, I fear that wasn't the case. That's not only cheating, he was demonstrating a remarkable degree of callousness about the life of a beast being used as a prop.
I've also watched them routinely cheat by starting races before one or the other is ready.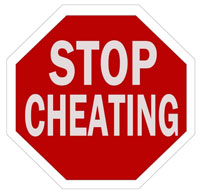 And what makes this all the worse is that they're cheating about stuff that doesn't matter. These challenges are nothing more than entertainment, but they find it necessary to cheat. Their actions make it clear that integrity is immaterial and that cheating is no big deal. I despise that message, and I lament the character qualities it reveals.
My assumption is that the cheating is intended to be funny—and perhaps to many people it is. To me, it's a big turnoff.
This isn't enough to keep me from watching the show. I really do enjoy both versions of the show, but I wish that Tanner, Adam, and Rutledge would lose the cheating. They're three funny men, and they are great in front of the camera, and in my opinion, a good dose of integrity goes a long way.