I got a notification from GoodReads the other day. It was an update letting me know that one of the authors I had tagged—George R.R. Martin in this case—had new blog posts I might like. Here, let me show you what I saw: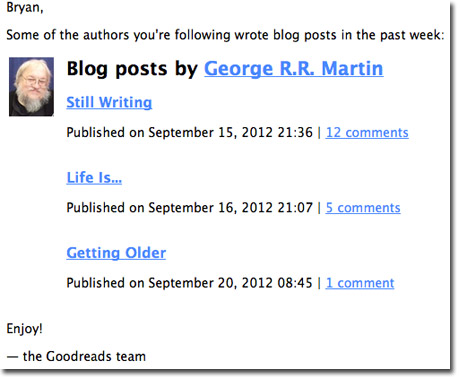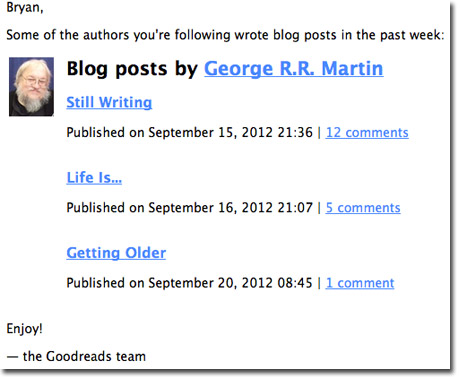 Talk about accidental poignancy! Two unrelated blog posts listed in reverse order, and they say, "Life Is…Getting Older."
Boy, truer words were ne'er spake.
Then last night, I was having a conversation with a friend of mine. During that chat, she asked me if I thought it was true that we undergo major transformations every ten years, or so.