I've been working on my first novel, a SciFi book about a PI who gets dragged into something much bigger than he thought. All he wants is to drink his strained-algae coffee, but it turns out he's going to have to save the world. It's called The Mason Truman Project, and I've blogged about it several times.
I finished the book early last spring, and I've been working on refining it off an on since , while I also worked on the second book in the series. I started shopping it out in June, resulting in another raft of fine editing.
I've had a fantastic group of beta readers. I'm lucky enough to know lots of very smart folks, and it turns out my mother thinks my book is the bee's knees. Thanks, Mom!
I've also been fortunate to meet some fellow writers, and between the betas and my writer friends, I came to a realization a few weeks ago: I've written the book I want to read, but that doesn't necessarily mean it's the book I can sell.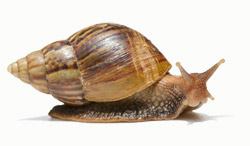 There were two problems, the beginning and the ending. OK, those are two huge problems, but let me explain. The beginning of my book is what I think of as a slow burner. The story unfolds organically in a deliberate way while Mason figures out how to get started on the case that gets him entangled with all this messy end-of-the-world stuff that interrupts his coffee time.