It's weird. Really weird, but I don't have anything that I can—or even should—do to my book, and that's because I've sent it to a few beta readers. While I still have 1,000 more words to cut, I need to let it sit before I go through it for what is probably the 50th time.
And with that last pass, I was pretty pleased with it. I feel like it's close, but as I mentioned last week, no one but my trusted critique partner has seen 70 or so percent of it, so now it's time to find out what some other people think.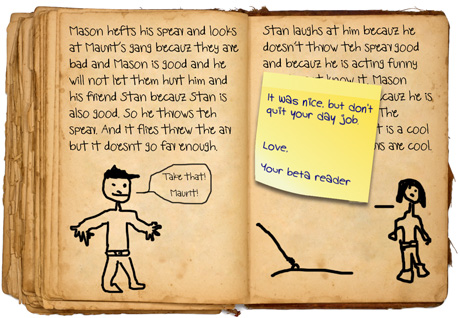 Until I hear back from them, there's nothing I can do. I don't want to make any changes, not even axing a few unnecessary words, because the betas might find a major problem or have some excellent comments and suggestions. I want to be able to consider their feedback working from the same manuscript they're commenting on.
Like I said, it's weird. For three years, there hasn't been a single day when there wasn't something I could work on. From writing it to editing it to refining it to trimming it down, there has always been something to do. Even when I thought I was finished two years ago, I was working on the second half of the story (what I thought then would be a second book).